Welcome
Omar K. Mahmassani, DDS
A healthy Mouth is part of a healthy Body.

Your Oral health and your smile is our specialty when you visit our office. We welcome you to our office and appreciate the opportunity to provide you with complete and comfortable Dental care in Frederick County Maryland. Our staff is made up of qualified professionals who work together as a team to bring you the highest quality treatment in a warm, caring atmosphere. Our goal is to provide comprehensive Dental care with special attention given to individual needs. We pride ourselves on being sensitive to your needs and the needs of your family. Our philosophy is to strive for excellence in the quality of Dental care in the most comfortable surroundings.
Outstanding Dental skills, experience and compassion are necessary ingredients in providing exceptional patient care. Our dedication to continuing education allows us to stay up to date on the latest advancements in Dentistry. This results in offering the most current and advanced treatment options for our patients. As professionals, we value the trust that our patients have placed in us. We recognize the uniqueness of every individual patient and we treasure the unique relationships we establish with our family of patients.
Educating our patients serves as a part of our commitment to informed decision making for our patients's oral health needs. This website is one of many resources available for information and communication with us. It is our hope that you'll find both useful and informative. We appreciate the time you've taken to visit this site and find out more about our Dental practice, our team, and the many services we can provide to help you achieve optimum oral health.
Please browse through our website and be sure to give us a call if you have any questions or would like to schedule an appointment.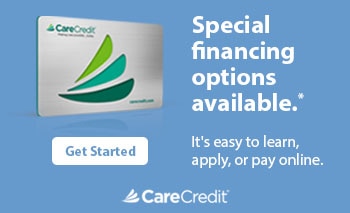 ---
Omar K. Mahmassani, DDS
5910 Frederick Crossing Lane Suite 101
Frederick, MD 21704
Phone: 301-662-4422